Based on a Sci Fi theme of resource mining in an alien planet Delta Atheni, you as the commander have to deploy towers to defend your mining platforms against the alien race known as Krakens. Offering large scale procedurally generated battles, as a commander you are immersed through FPS quality visuals. Enhanced by real time mazing and balanced intuitive gameplay you can expect an easy to play but difficult to master tower defense title.
Formulate unique strategies using tower types with different attack behaviours against 25 varied enemy alien species including Swarmers, Racers, Cloakers, Healers, and much more.. Intuitive gameplay is easy to play but difficult to master.
But we are only getting started and this is just a glimpse of the in-depth playability of Defense Task Force. Are you up for the challenge Commander?

The fate of our planet rests upon the choices you'll make. Commander make sure you get to know some of the Kraken's that will attack.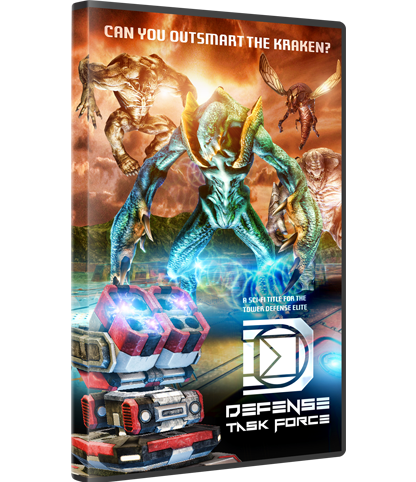 The wait is finally over… Defense Task Force arrives on the 7th of June. A Sci-FI PC game for the tower defense enthusiast. The fate of this game rests upon the choices you'll make.
Add To Wish List